Over 85% of getting a job, keeping a job, and being promoted on the job is due to our interpersonal skills.
- In similar studies by Harvard University, Stanford Research Institute, and the Carnegie Foundation
About ESP
Every day our behavior and actions are evaluated by our family, friends, employers, associates and clients. Knowing how to behave properly in familiar or unusual situations builds self-confidence and character. Displaying common courtesies, practicing good manners and understanding etiquette essentials will give anyone a significant advantage in any situation. Social skills and good manners put people at ease, help foster cooperative relationships, and open doors for business and social opportunities. Our behavior, how we act in every interpersonal situation, is critical to our success – whatever we do, wherever we go, and whoever we meet.
ESP offers custom courses, classes and presentations incorporating a variety of subjects and techniques on how to more effectively establish, improve and build relationships. Whether you are an employer, employee, business professional, college student or looking to advance your position – ESP will provide you with the knowledge and tools to feel comfortable, be confident and distinguish yourself.
ESP is a division of JDW Social Education Programs®, a Denver based organization established in 1949. Since its inception, the Company has instructed over 300,000 students in the art of social skills education throughout the United States. Local and national news publications have cited their programs for excellence and they have been featured by ABC World News, BBC, NBC and CBS Sunday Morning. The ESP program was originally designed in 1994 as a mandatory program for all cadets at the United States Air Force Academy.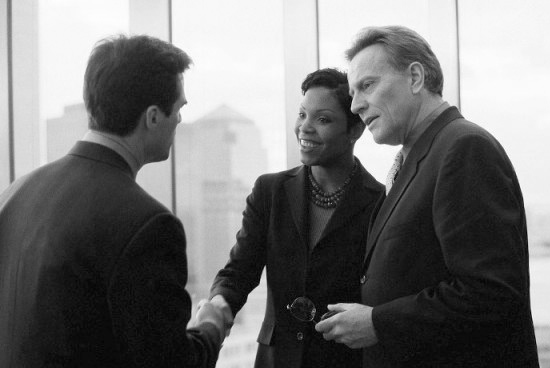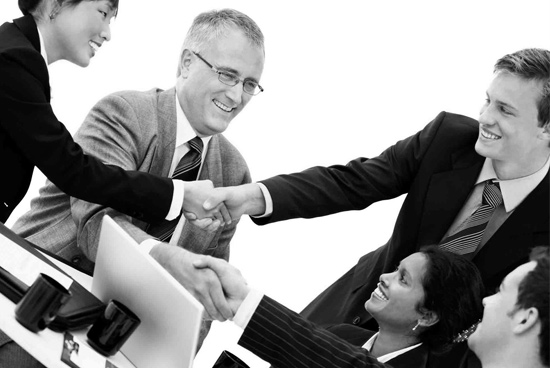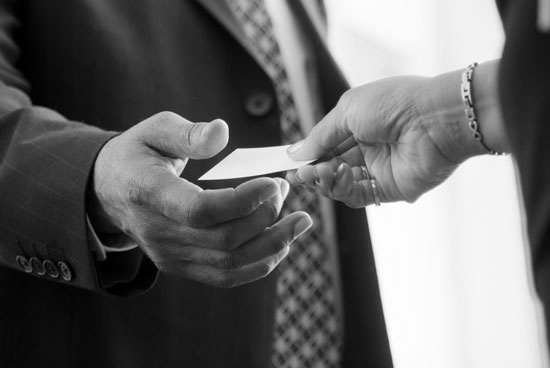 What people are saying about ESP
"This was a welcome change from business as usual. I picked up some great tips on introductions and table etiquette - who says you cannot teach an old dog new tricks! Enjoyable, nonthreatening and a great reminder of things we sometimes overlook. I am thinking differently now."
- ESP participant
"ESP helped us resolve some dress issues, meet and greet procedures, and set written communication standards. Our staff became more polished and we were able to promote select employees. The presenters were fantastic and we plan to have them back again."
- Executive Sales Manager
"It was a fascinating evening— we take for granted that we know it all when it comes to business etiquette. I was embarrassed to think that after all these years I had been breaking the rules when it came to several topics that you spoke on and demonstrated and I didn't even know it."
- ESP participant
"The presenters were exceptional and made a potentially boring subject fun and entertaining while not losing sight of how important the information is. We will recommend this program to others at every opportunity."
- ESP participant
"The ESP program provided added value to our organization, offering our clients insightful information that is necessary to success."
- Business executive
"Your presentation was engaging and informative."
- Hospital executive
"This program was worth getting up early in the morning for. I'm glad I did. The presenter had great rapport with the audience and the "Soaring Past Conflict & Diplomatic Dealings" program was very interactive and solution oriented."
- ESP participant
"Great job! I learned a lot and had a few good laughs at myself. The presentation was informative and entertaining – one of the best sessions at the conference. The presenter was first rate. Thanks."
- ESP participant
"Very informative and presented in an interactive method"
- ESP participant
"Well presented, good pace and FUN! Lots of good information was presented that is pertinent to our everyday lives."
- ESP participant
"Thank you very much! Your presentation helped make our Presidents' Meeting a huge success and will definitely set us apart from the competition. The reviews of your session were uniformly excellent."
- Business President & CEO
"The Social Savvy: Improving Your Personal Presentation and Communication section wasn't boring ! I liked the whole seminar."
- ESP participant
"The Metropolitan Club is the foremost power lunch location in Denver and our club members understand the need for social skills. The ESP program was a fun learning experience that I wish everyone had the foresight to attend."
- Club Coordinator
"Thank you very much for the wonderful presentation. This information will really improve the confidence and deportment of the membership. We all enjoyed it a lot and hope you will be back again next year."
- ESP participant and organizer
"ESP puts a fresh spin on etiquette with a fun, modern presentation that is suitable and engaging for any audience. Historical quips, fascinating stories and real-life examples bring the presentation to life with audience volunteers to illustrate each point. Not only have the students learned something - the adult volunteers and staff have gained valuable knowledge as well!"
- ESP participant
"(Our university) had their 10 year accreditation by the HLC (Higher Learning Commission) this Spring. During the verbal report, the commission singled out our program and labeled us as being "exemplary." We almost fainted. You helped earn us this distinction. Thanks."
- University Director of Cooperative Education & Work-Based Learning
"Want to express my appreciation for the etiquette training. Your knowledge on the subject was superb, but more importantly your presentation skills are AWESOME! Thanks for doing your part in making our future officers the best they can be. It's folks like you that are the backbone of this great nation."
- USAF Major
"I attended the program as a senior at Haverford and used a lot of what I learned during the interview process. It helped me distinguish myself among other candidates and I was excited to come back this year as a representative of Price Waterhouse, the corporate sponsor."
- ESP participant
"Extremely interesting."
- ESP participant
"I'll never eat the same again. The teaching is better than the food."
- ESP participant
"Your insight was helpful for all students who attended."
- University Career Development office
"It's been very, very helpful and clear. Simple things that will really give our representatives confidence. The education will be a real help to improving the perception of our organization."
- ESP participant
"You did a wonderful job of speaking at our National Leadership Conference to the collegiate attendees about ideas on social and business courtesies. Your style of presenting the material was so effective with our audience. It was an excellent presentation that was well received by everyone."
- Conference leader and organizer
"Having the first impression exercise as a part of the training here opened the eyes to the importance of a good first impression of many of the college students that participated in the class. It was a great experience for my students. Thank you!"
- Assistant Professor
"Many thanks for your time in educating and delighting our CSU students. We've received such positive feedback from those who attended the etiquette event. Thank you for all your help in creating a memorable experience for our students, alumni, faculty and staff. It was a pleasure meeting you and all my best to you in your quest to socially educate all of us!"
- ESP organizer and director of alumni association
"I want to thank you again for your presentation yesterday. Your networking and etiquette course was delivered in a professional and enjoyable fashion, which isn't always easy to pull off. I've copied our MBA director on this email so he's aware of the success of yesterday's event."
- ESP organizer, assistant dean of the college of business